HTML to PowerPoint
About HTML-to-PPTX
The tableToSlides method generates a presentation from an HTML table element id.
Many options are available including repeating header, start location on subsequent slides, character and line weight
Additional slides are automatically created as needed (auto-paging)
The table's style (CSS) is copied into the PowerPoint table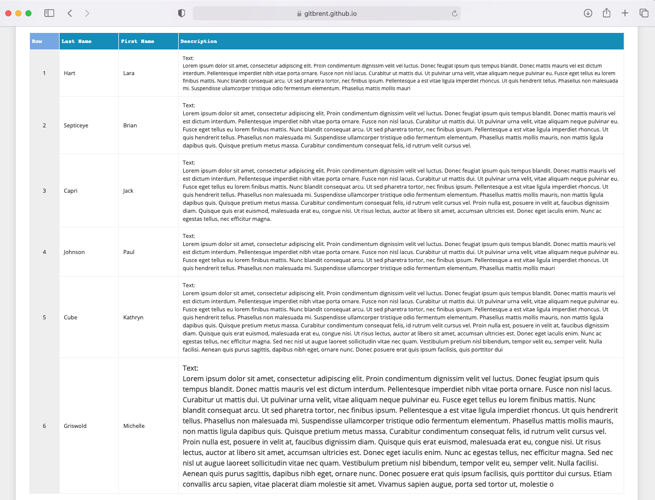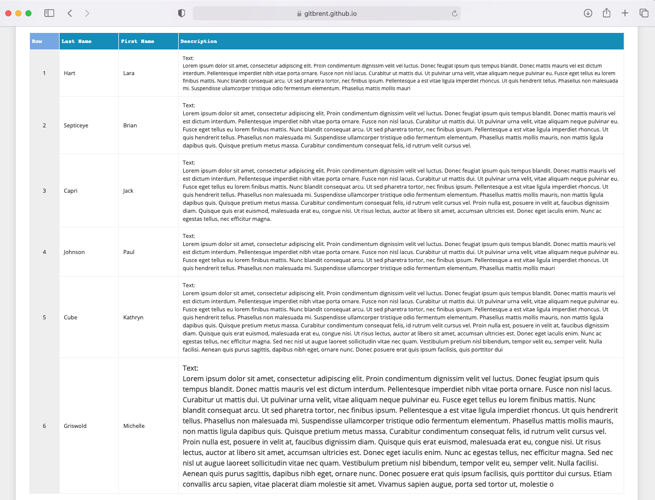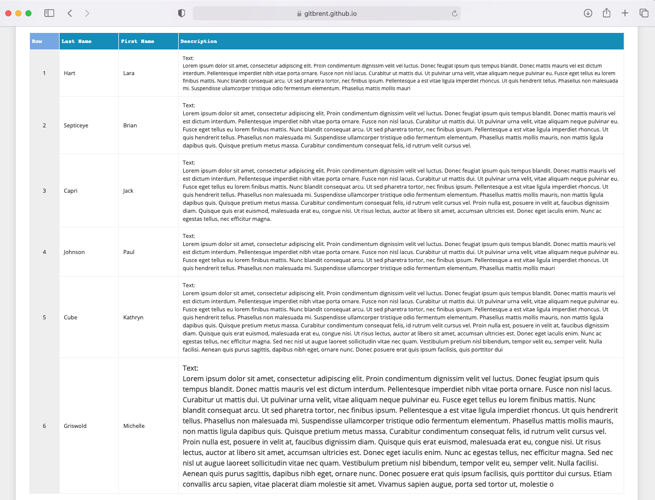 →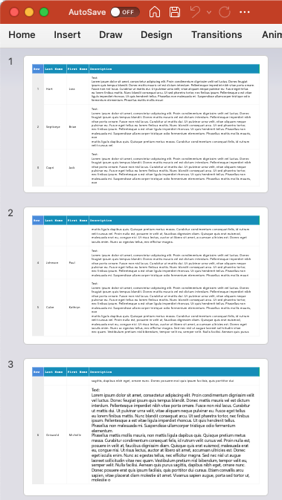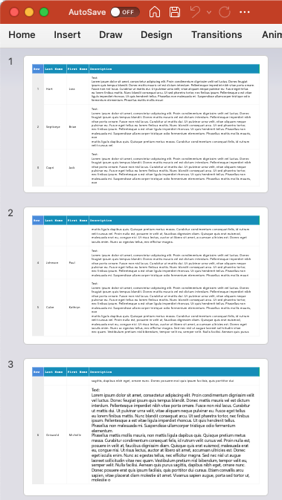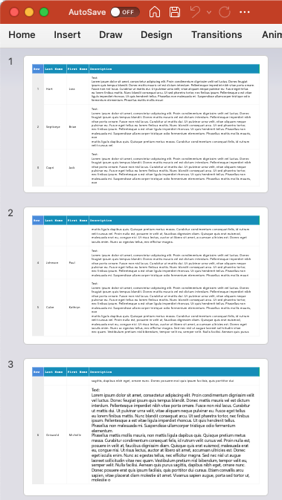 Sample Code
Reproduce a table in as little as 3 lines of code.
Live Demo
Try the html-to-pptx feature out for yourself.